T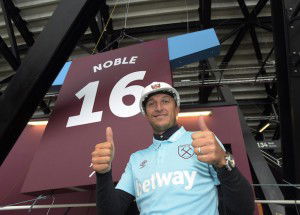 he West Ham skipper Mark Noble recorded a video for Newham Council to encourage Newham residents and West Ham fans to obey government restrictions over the Bank holiday weekend.
Nobes said: "Good Morning everyone, Mark Noble here, As you can imagine we all want to be playing at the stadium in front of 60,000 fans doing what we do best.
But at the minute we can't we got to stay at home, we've got to isolate and protect the NHS and everyone around us.
So this is just a message from me and all the players to say thank you for what you are doing, thank you for staying at home
And also there is a range of online activities on the Newham website, get yourself involved and keep busy.
We really, really wish you stay safe and all your families
See you soon hopefully and over and out, Thank You"