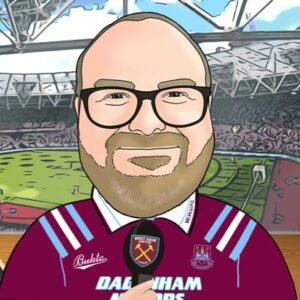 West Ham's London Stadium DJ Russ Budden or DJ Russy as he likes to be called has launched a My Hammers 11 Youtube video channel on which he is remote video interviewing many Hammers' supporters during the Premier League football hiatus with their Hammers XI for variety of reasons.
DJ Russy caught up with Claret and Hugh Associate Editor Sean Whetstone last week but he has recorded 38 videos in total so far and he is still going.
Take your pick of some well-known supporters from the list of thirty two below.
https://www.youtube.com/channel/UCbcHYT6_aeT5_z03EJqQblQ/videos