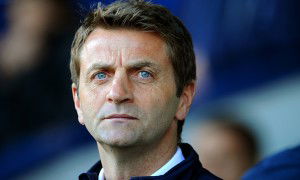 Aston Villa boss Tim Sherwood has chosen to enter the Sam Allardyce managerial debate and clearly has a high reputation of the 60 year old.
Speaking ahead of the weekend clash of the speculation swirling around the  against us, the Villa boss said: "It's up to them to make that decision but there'll be no shortage of takers for Sam Allardyce.
"We're up against a manager who is the second longest serving manager in the Premier League. He has kept West Ham in the top half for many years and we have to respect the fact they have good players.
"They are combative but they also have a lot of quality players, they have pace and if we take care of our jobs we should be okay.
"We know West Ham score more headed goals than any other team in the league because they get it wide and cross it.
"There's nothing wrong with that, that's what we do for Christian Benteke and that's why he's starting to score."