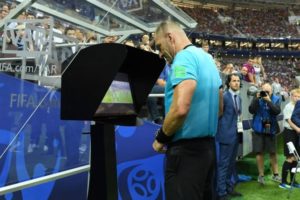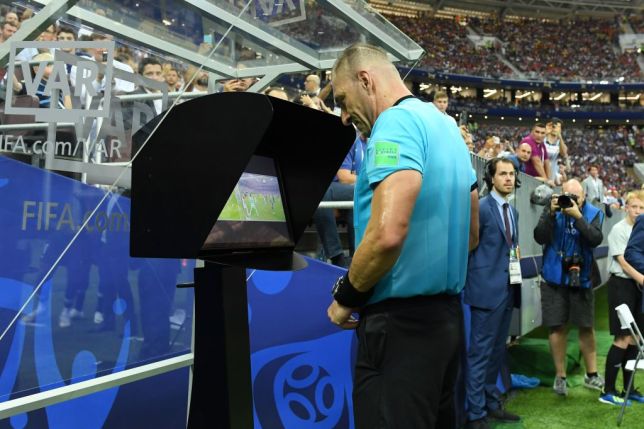 Aston Villa beat Crystal Palace 2-0 this afternoon, their first win since February but the game was not without controversy again thanks to VAR. Mamadou Sakho thought he'd given Palace the lead as he got on the end of a corner from the right.
Referee Martin Atkinson seemed happy to award the goal but as a matter of course, the goal was checked by VAR.
However, VAR repeatedly checked to see if it hit his shoulder or arm which would deem it an illegal goal.
On the VAR decision, Jamie Redknapp said: "I think it's harsh. VAR had a good look at it, it hits him on the shoulder it looks like to me, but VAR feel it's his arm. It's open to interpretation, and everyone will have a view on it, but I think it's really, really harsh.
Second -half Mahmoud Trezeguet scored twice to keep Villa's survival hopes alive.
Yesterday Watford won again beating Newcastle 2-1 to record back to back wins only separated on goal difference from West Ham.
With Norwich City relegated and Bournemouth in deep trouble yet to face Leicester City this evening the final relegation place will go to West Ham, Villa or Watford with all three winning this weekend.
The Hammers will face both Watford and Aston Villa in their final three games in two massive six-pointers.
Losses against both could still prove disastrous but one win from the two should ensure safety.
West Ham remaining fixtures: Watford at home, Manchester United Away, Villa at Home
Villa remaining fixtures:  Everton Away, Arsenal at Home, West Ham Away 
Watford remaining fixtures: West Ham away, Man City at Home, Arsenal Away