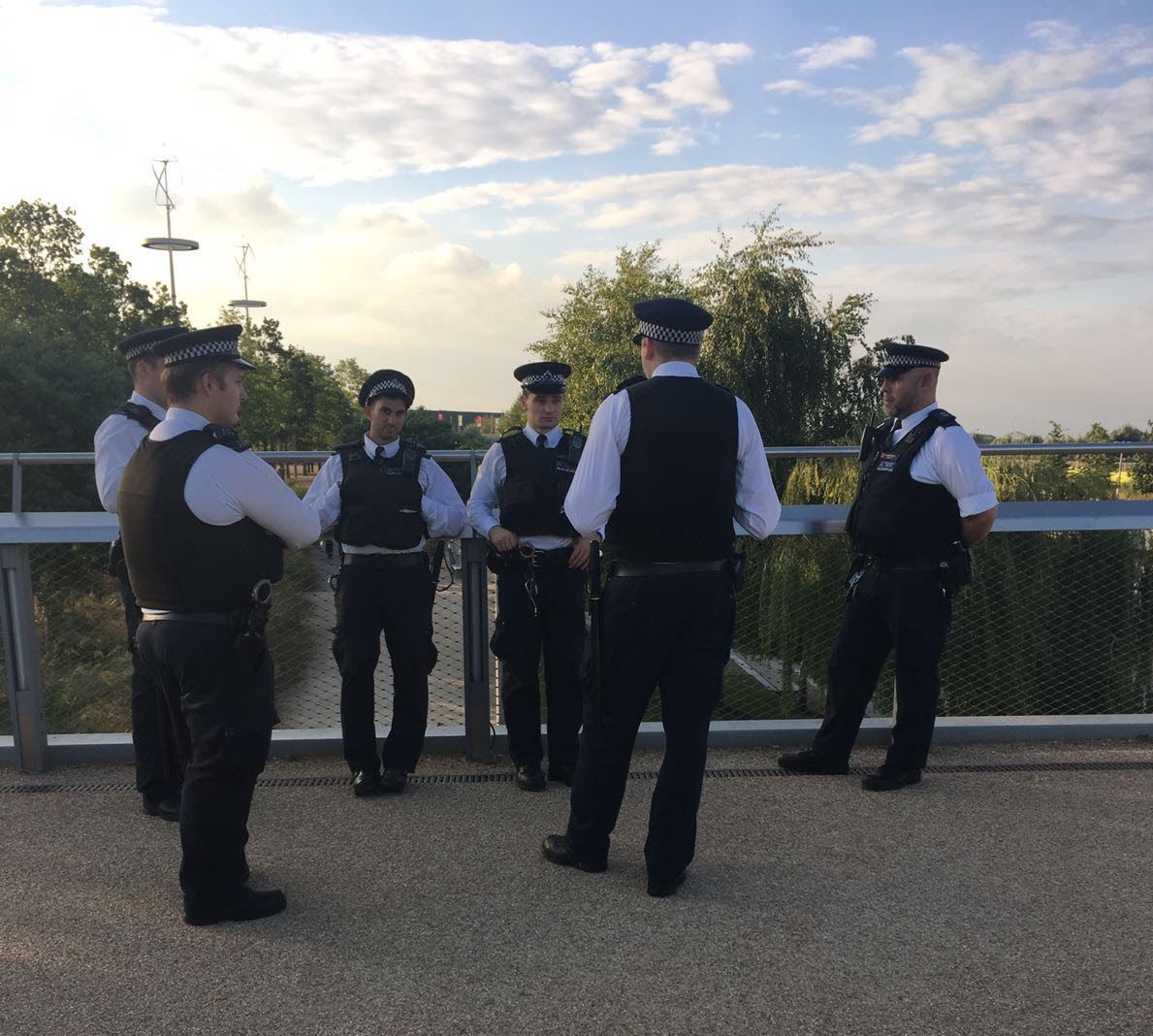 There is a visible police presence outside the London Stadium tonight ahead of the League Cup game against Accrington Stanley.
Despite the lack of a working Airwave radio system within the stadium there will be a visible police presence outside the stadium to reassure spectators after events at the last home game against Watford.
Police will enter the stadium is a criminal act is being committed and can be invited in at any time by operators London Stadium 185. One police person is permanently based in the state of the art control room within London Stadium on match days and that individual can call on assistance at any time. They have full access to the high definition CCTV system within the stadium and can zoom in on any trouble spots.
A source close to the stadium operator told us more than 850 stewards are on duty this evening despite it being a smaller capacity crowd.
Photo credit: Leon Hyde