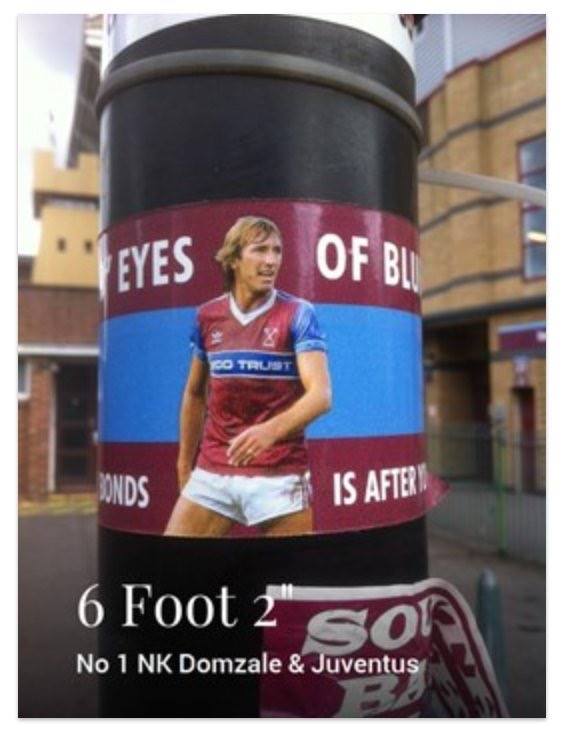 A new matchday fanzine has emerged from the pen of legendary fan Nigel Kahn.
Titled 6 Foot 2″ the onine magazine is full of the stuff you want to read and is now available for free at  http://read.magazine.live/moore-than-just-a-fanzine/data/3447/reader/reader.html?t=636057634842140888#!preferred/0/package/3447/pub/3450/page/0
The first edition takes a look at Thursday night's game and its first Page 3 star is of course Mooro.
It looks at our previous excursions into Europe, examines the new stadium, includes a look at our history, a look ahead to the Juventus and Chelsea games, takes an emotional glance over the shoulder at the Boleyn and gives our full fixture list for the season.
There's much more including some  video recollections which puts it right up there among the growing list of must read Hammers fan media items.
Nige plans to bring the fanzine out for every home game and we suggest you go to the site  straight away for a top read.
We recommend it unreservedly to you and offer our friend Nigel big congratulations on a very worthy publication. This one has it all!