The Hammers return for training tomorrow having been given the go ahead by the club amid extraordinary measures to ensure the squad suffer no infections.
We were told by a well placed insider that the plan is to have the squad training in groups of four or five and according to the BBC other clubs are hoping to give their squads the g ahead but it may have to wait until Tuesday.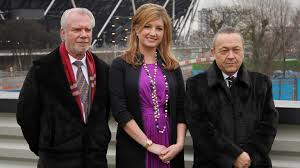 ClaretandHugh commented last week that the idea of getting matches started on June 12 should the government agree to a sufficient easing of lock down on the first of the month that there would be no real time to prepare for a vital relegation programme.
And it now seems that a big lobby is growing wanting the matches to start on the 19th thus giving over two weeks to a reasonable level of fitness.
And it seems to us at least that this is still insufficient time to guard against injuries which might even affect next season.
The BBC reports that  a vote is due to take place on training and medical protocols when the 20 top-flight clubs hold their next meeting on Monday morning.
If passed, players would be able to train in groups of five from Tuesday.
That would be on condition that they observe social distancing rules and adhere to a series of strict criteria, which include getting changed at home and driving to training grounds on their own.
At least 14 of the 20 clubs must agree that safety protocols are sufficient for the plan to be approved.