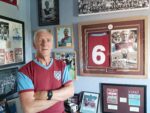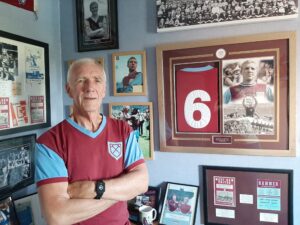 By CandH's top blogger Allen Cummings
It was a relief to finally see and hear from the Premier League's CEO Richard Masters on Friday, in his interview with the BBC's Dan Roan. Masters' apparent self-imposed isolation from any interview or scrutiny over the past 10 weeks or so has been somewhat baffling – and bang out of order in my opinion.
Rightly or wrongly – like it or not – football, and the Premier League in particular, is a huge talking point as we negotiate our way through, and hopefully out of this awful coronavirus crisis. By his own admission, Masters knows there is still a very long way to go before a ball is kicked in anger again.
But before that happens, if indeed it actually does, there are a number of questions that need answering…not least of which is what rules will we be playing to? Questions to which hopefully we will get answers this week at a Thursday meeting.
Clearly if play resumes and all the games are completed, the rules we all know and abide by will remain. The three clubs finishing in the bottom three places will be relegated. That's a given – no question. No argument! It's final!
But what if the season resumes and for whatever reason, an upsurge in cases or something else, after say three games the season is halted again – for good – what happens then? Apparently there are two options – points per game or a weighted points option.
At the moment, as the league stands, West Ham are  outside the relegation places. So too are Watford and Brighton. With a 'points per game' scenario applied to the league as it stands, in the event of a curtailment, those three clubs would still be safe. It would be Norwich, Aston Villa and Bournemouth who would suffer the drop.
But what if games resumed, those bottom three teams notched wins to take them out of the bottom three, leap-frogging over ourselves, Watford and Brighton. Then the league was suddenly halted again. Would those standings then be the ones that decided who would survive or not?
Would that be fair with six games still left to play? If that is the case, isn't it a huge gamble for West Ham, Watford and Brighton to take? A leap out of the frying pan and into the fire. Give up a safe haven for the unknown.
With still much uncertainty over players – and particularly BAME players – wishing to resume full contact action – some teams could find themselves massively disadvantaged. That in turn will have an impact on results.
There is so much to lose from relegation, why would any team give up an advantage they have for a walk into the abyss?  There are various Premier League meetings planned for next week. There are vital questions that need to be addressed – this for me is the most vital of all!