Vlad Coufal's world looked like it had ended.
As the final whistle went at the Etihad Stadium, Coufal sank to the turf, his head in his hands, as though he'd just played 90 minutes in a World Cup final that he had lost.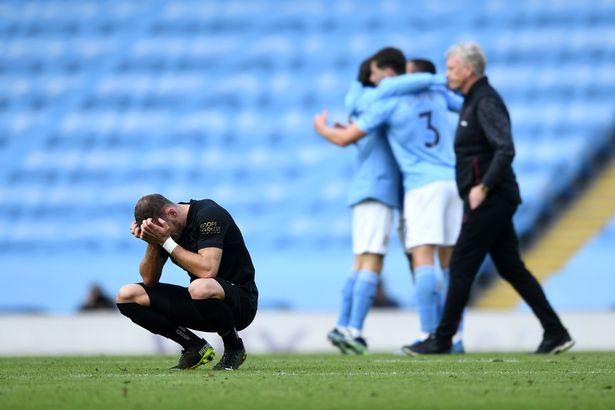 This was just a Premier League game with Manchester City, a defeat that was perhaps expected, but that saw the Irons give absolutely everything.
It is so rare to see a player make such an amazing impact at a club in such a short period of time.
Coufal's pure passion and emotion places him in the same bracket as Stuart 'Psycho' Pearce, that player who looked like he would sweat blood and run through brick walls for every single club he played for. Don't get me started on Pearce's near-tears for England!
Coufal is  absolutely cut from the same cloth.
Hughie has called for the right-back to win Hammer of the Year in perhaps the tightest race in history and he's absolutely right to do so.
Coufal has never, ever given anything less than his absolute all.
He turns it up to 11 in every game, and he is also an absolutely brilliant right-back.
How often do pundits say that a right-back can attack but not defend, or defend but not attack?
Coufal can do both, exceptionally.
He pocketed Man City's Ferran Torres at the weekend and has kept the likes of Wilf Zaha, Heung-Min Son, and Richarlison quiet throughout a phenomenal rise for the club.
He is exceptional, and it's been a long time since we had a right-back, or a player, so committed to the cause!