Nikola Vlasic can't wait for West Ham to take on Dinamo Zagreb this week!
The Croatia international made his debut at the weekend against Southampton and could be involved in the opening game of our Europa League campaign on Thursday.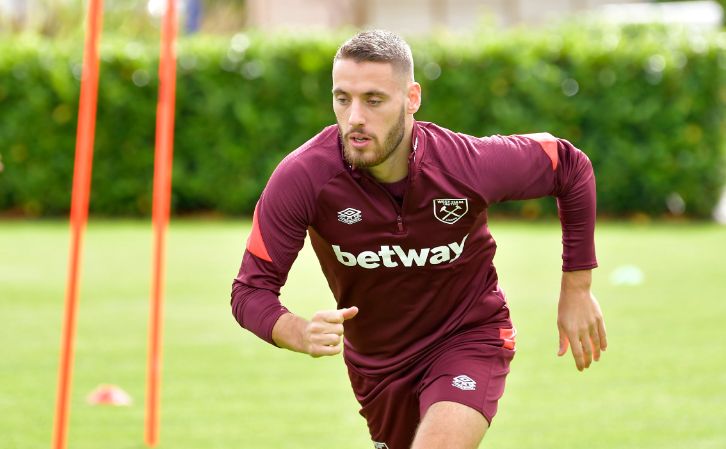 Vlasic has played against Dinamo a few times in his career, mainly for Hajduk Split, while he has also played at the Maksimir Stadium for Croatia.
He cannot wait to go back to the stadium this week when the Irons open their first European campaign in over a decade.
Speaking to the club's official website, he said: "It's a different challenge in Europe against Dinamo Zagreb. It's my home country so I'm really looking forward to it.
"It's different between the Champions League and Europa League obviously, but Europe is a different kind of competition. When you go to play against teams you maybe have never played before – in the Premier League you play pretty much the same teams every year – but here there are different styles of play, different cultures of playing, so it is always hard to adjust, but we will see what will happen on Thursday.
"The team worked so hard and got a great placement in the league, sixth, and everyone is really excited about Europe."
Vlasic admits that Dinamo will pose a stern challenge, as they are the most decorated team in Croatian football history.
Indeed, they have won a record number of league titles and Croatian Cups and reached the quarter-finals of last season's Europa League, only being knocked out by eventual winners Villarreal, who defeated Manchester United on penalties in the final.
He added: "Zagreb is the capital of Croatia and Dinamo is the champion from the last ten, eleven years.
"They are a good team and a good opponent and I think we can enjoy this game because it's Europe.
"Dinamo do have some very good players. Every year they sell some players and other young players come from the academy or they buy from another team in Croatia. They always have a good squad.
"The Dinamo supporters are passionate, but in the stadium the stands are not close to the pitch so you will not feel like you are suffocating from them. I think that [will make it] easier for our players to settle.
"There are good memories from my goals for Croatia at Maksimir, but Hajduk and Dinamo have a big rivalry.
"Dinamo has been very dominant in the last ten years and I'm not happy about that as a former Hajduk player. I have good memories there but I hope I have better ones after Thursday!"