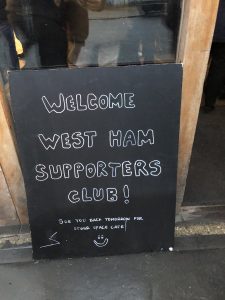 An online petition set up for supporters to register a vote of no confidence in the Executive Committee of the West Ham United Supporters' Club has been signed by over 32% of the club members.
The petition was set-up after it was revealed that some of the committee members were in support of the dissolution of the 70-year-old institution they govern which they stood to gain financially. A minority of the 730 strong member club are trying to force the closure of the social club using club rule 32 to split assets worth hundreds of thousands of pounds between members with eight years or more of continuous membership.
Club rule 24 allows club members to force their own EGM if one-fifth of the membership agrees which is around 146. In fact, 243 members signed the online petition which equates to over 32% of the membership. The petition has today been sent to the Executive committee who have 21 days to schedule a meeting to seal their own fate.
Find out more about the history of the club at https://www.westhamtillidie.com/posts/2017/10/15/west-ham-united-supporters-club-70-years-of-history-refusing-to-fade-and-die