Karren Brady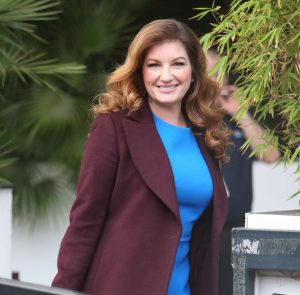 either hasn't been listening very closely or is just a bit late on parade.
The Hammers vice chairman decided to tell Sky Sports that manager Manuel Pellegrini will be deciding Mark Arnautovic's future – not her or the board.
Maybe she chose to make what are effectively pretty predictable comments in order to stress the board's ongoing non involvement in team matters.
She declared: It's the same with every player – their future at the club is determined by the manager. Not by the chairman, not by the board and certainly not by me."
On she went explaining that if Pelle wants to sign him to a new deal that's his call and that the board will support him in that decision.
Well yeah, fine, but the reality is that most of us already knew Pellegrini has  made up his mind about the Austrian – making it clear at the end of the last campaign that he has a very important role to play at the club next season.
It's hardly newsworthy for Karren Brady to tell us what we already know or what the manager has made clear about the situation anyway.
Listen to the boss Karren – he has said he's staying…we all know this and were listening first time round when it came from the horse's mouth!
Wake up at the back there!