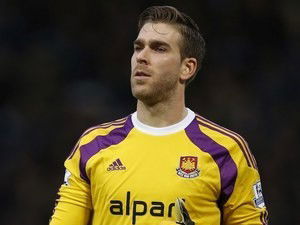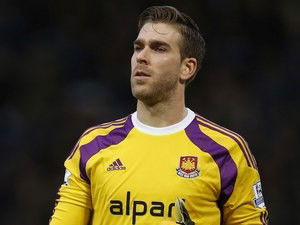 Adrian has made his feeling very clear on his West Ham "future" claiming that if he gets the chance he wants a move.
However, he is determined to give everything to the cause should he – as expected – find himself with the sweater for tomorrow night's League Cup clash against Spurs at Wembley.
And there must be a chance that should the club appoint a new manager the Spaniard could come right back into the first team picture.
Speaking to the official site in the meantime the keeper said: "To me it is very important to do my best and help my teammates in every opportunity I get this season.
"That is the most important thing, so to keep a clean sheet and beat Bolton in the last round was great.
"I had the chance to play in that game, we moved into the next round and now we have a really exciting game against Tottenham.
"We have to prepare for this and it is a massive game in a massive stadium.
"We need to go there and give our best, and if I have the chance to play I need to give my best as well."
9