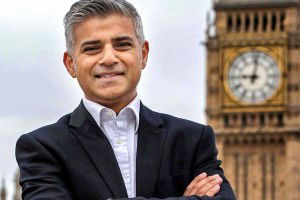 London Mayor Sadiq Khan has rebuked Karren Brady for claiming that cuts in the London Stadium's security budget were responsible for the crowd trouble that marred West Ham last Saturday according to the Guardian.
West Ham's vice-chairman wrote to the mayor of London after an emergency meeting between stakeholders on Monday and said David Sadler, the head of safety and security at the stadium operator LS185, had blamed failings in security on the stadium's owner E20 pushing for cuts of more than 15% over the past six months. Brady, who was not at the meeting, quoted Sadler as saying that LS185 had secured the stadium as best it could "with the limited resources available".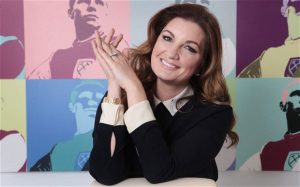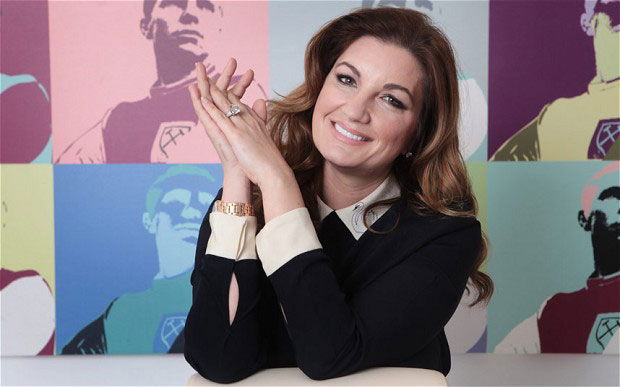 That has drawn an angry response from Khan, whose office is in effect responsible for covering the costs for security through the London Legacy Development Corporation. He wrote to Brady to say "there has been no requirement to reduce stewarding and security expenditure during the season" and that representatives of LS185 and Newham council have said that no budgetary issues were raised during the meeting.
"The chief executive officer of LS185, who was at the meeting, has confirmed to my officials that neither he nor my staff who were present used any of the words your letter attributes to them," Khan wrote in a letter seen by the Guardian. "This has been confirmed by other attendees and by a representative from the London Borough of Newham, who chaired the discussion. Further, all parties also confirm that there was no discussion about budgetary issues at all.
"The accusation you made is a very serious one which I hope you will now formally withdraw. In future I suggest you seek to validate such comments before airing them widely."
Khan said the security costs for the Burnley game were forecast to be £95,000, in line with most category A games, and that a similar figure was spent when West Ham hosted Chelsea in a match designated as a high-risk fixture in December. It is estimated that £90,000 –110,000 per game is spent on security at the London Stadium
A source close to West Ham said an independent inquiry would look at stewarding levels at every game this season and that there were concerns there were fewer stewards at the Burnley game than for the visit of Watford on 10 February. A West Ham spokesman said: "We are happy to accept the mayor's word that there has not been a budget cut despite the SAG [Safety Advisory Group] confirming security numbers had been cut for the Burnley game, but we look forward to that being investigated and confirmed by the independent inquiry."