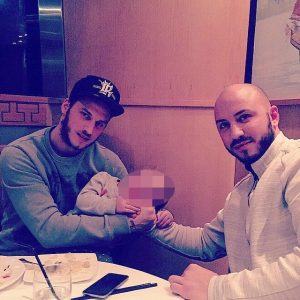 Marko Arnautovic's agent has accused Stoke of playing games claiming the club promised they would not stand in the players way when he wanted to move on. His agent who is also his brother claimed they had an agreement when he signed a new contract last year.
Speaking to The Sun, Daniel Arnautovic said: "Marko is very thankful to the Stoke City supporters for the past four years, and I know Marko has paid them back on the pitch. But now the time has come to say goodbye, and we want to do it in a nice way.
"When we re-signed last year the club promised that they will not stand in his way if he one day wanted to leave. That day is nowhere."
"We hope the club finally will understand how good the offer is and that they will remove and solve the final problem preventing any transfer," Daniel Arnautovic added.
"What that exactly is I don't want to say – at this moment – but obviously it is a big issue which is stopping us for now. The offer Stoke has revealed is not what has been reported in the media. The true level of the offer I will keep to myself – however Stoke is well aware of it."