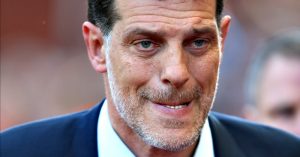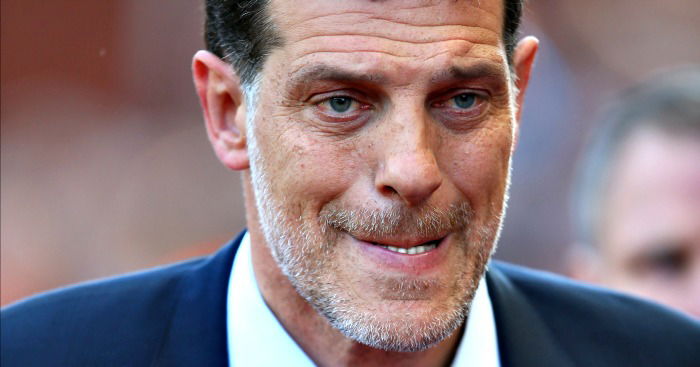 By Tom Coles
It has not been a good start and Slaven Bilic remains in the firing line for the poor performances on the pitch.
The pressure has again been mounting but in recent weeks there are marginal signs he is slowly starting to turn things around.
The narrow 1-0 victory over Swansea last week was a vital three points and the board claim he has their backing.
But as we reported here yesterday it has not stopped the free bets and large wagers being placed on him to be the next manager to get the sack in the Premier League. The excuses are running out.
Bilic has entered his final year of his contract and unless things improve dramatically on the pitch he will not be offered a new deal.
Before the match against Swansea kicked off there were many rumours flying around that Bilic was going to get the boot if his side had not won.
It was not the most convincing win and yet soon after the match, the chairman and vice-chairman released a joint statement saying that they were fully committed to keeping Bilic and they intend on keeping him at the club.
The Hammers have moved up to 15th in the table after the win over Swansea. They are now on a run of games that has seen them pick up 7 points out of a possible 12. If they can support this current form they will soon be away from the danger zone.
It is not the type of form that will see them competing for a top-six finish though, which will disappoint the fans after the amount of money invested in the summer. If Bilic has any chance of getting his contract renewed at the end of the campaign, his team will need to finish in the top eight as a minimum requirement.
Last week the manager took a risk by taking off Javier Hernandez – and was booed by a large section of the fans – but it paid off. One thing is for certain is that the Croat is made of tough stuff and will not go out without a battle.