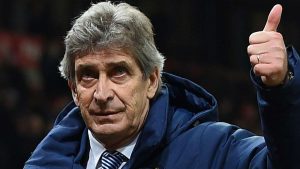 Some of us have seen more false West Ham dawns than we can remember while others – younger of course – have had there share of them or, put another way, more than enough!
The last one came in  July 2017 when we reckoned the arrival of a marquee signing in Chicharito, an England goalkeeper on loan and a vastly experienced right back had set us up for a half decent season. WRONG…AGAIN!
But this summer I want to believe the bubble of optimism floating around the old club is justified with the most expensive managerial appointment in our history.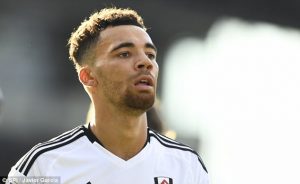 I am of course more than ready to be disappointed because that too often goes with the territory when you live your footballing life on the dark side. Often? Change that to invariably.
However, Pellegrini at £8 -£10 million depending on what 'paper or website you favour, looks like great business to me, given his ability to achieve at clubs great and small – well at least medium.
Yes of course he will need to be backed with big dough – a given and let's not start kidding ourselves that the board will be selecting the players. You really don't spend that sort of dough and then walk over such a man and it's madness to think otherwise.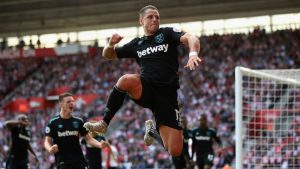 My view is pretty straightforward! The fan protests from last season had a seriously big effect on our board and their response has demonstrated that.
They had wanted – and tried to get – Pellegrini for many months but the intensity of the outrage demonstrated by the fans made them push harder than at any time in their ownership history.
That's all good and it means that we not only have a guy with a world wide reputation whose name will attracts big players but one that loves to play attacking football.
So far so good and the likely signing of Ryan Fredericks on Tuesday is another big step in the right direction. All the reports are good telling us that he's a young, athletic and very quick operator.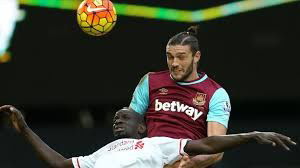 So now all we need are a couple of central defenders of the same age and ability or better, a couple of midfielders in the same ilk plus a FIT striker.
The departure perhaps of Mr Carroll who promises so much but is usually another of those false dawns would help.
Word is that the new boss will be relying on Arnie and Chicharito as his favoured front line partnership with Manu Lanzini playing in behind.
After that he has decisions to make on the likes of Obiang, Kouyate, the skipper, Antonio (injured of course) and Masuaku.
We don't need to remind ourselves that it was in midfield where we had serious problems almost as desperate as those at the back.
So whichever way you look at it Pellegrini's reputation will be seriously put to the test it seems to me as he makes decisions on players' futures and who he brings in to replace them.
He has  arrivals and departures to organise before getting down to the serious business of gelling them into a new squad, organising pre-season and getting everybody on board with his footballing philosophy.
The board – as stated – need to back that terrific first appointment with serious money (should it be required) and allow their man to get on with things.
They have already allowed him to choose the head of recruitment and his chief scout as a big change of emphasis becomes apparent.
I'm ready for that false dawn of course but maybe this time the sun really is about to rise.
COYI