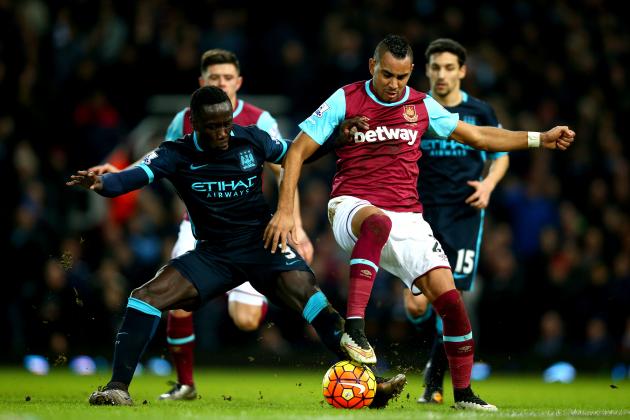 It's so easy isn't it….spin loads of words on Twitter about how useless everybody is, recall past mistakes, demand changes from the top down – sit back,  and feel you've done your bit!
It's all the fault of Sullivan, Gold ,Brady, Bilic, Henry an anyone else we can find as a scapegoat.
The only people who appear to escape responsibility for the most part are the people responsible for the various disasters we have out suffered this season – the players earning ,millions and millions.
The manager gets all the flak because he's ….err the manager and really the only one who can be moved out.
Last night was a disaster – another horrible example of us having been caught on the horns of a ghastly decision, missing a big chance and according to some, throwing in the towel.
We didn't throw in the  towel. We had it ripped from us by a team which cost around £400 million more to put together than ours and who by and large were superb.
And before the decision to give that spot kick we had looked more than ok! And had Feghouli buried a straightforward soon after chance it could have been a different game
I have yet to read one word of praise for City from the moaners who appear to love explaining why we are so bad without having a single suggestion on how we put it right.
Sack the manager? That wasn't the cry after 10 recent points  lifted us to near midway in the League . One shocking defeat and we are off again.
It's fine to blame whoever you want but if you are ready to be that self indulgent it's fair to ask for answers and I've seen none so far apart from the need for a full back and a striker, a director of football and the introduction of an analytics expert.
We wrote here several times last season that we were facing the most difficult 2016/17 ever with the move to the new stadium with the manager himself declaring: "Every game will be like an away match."
Yes the summer signings were awful, yes the stadium has played its part, But here we are in January sitting in 13th place with two games ahead of us against  Palace and Middlesborough which are  winnable before City return in the League.
The likes of Southampton, West Brom, Watford and Bournemouth follow with Chelsea thrown in for good measure.
I have said consistently I do not see us going down and that is really all this season is about.
But in closing may I ask of those who feel it's time – or close to it – for the manager to go – : Who is your replacement?
We need a cracking January window – those responsible have a massive job on hand but we all have the right to expect it to be done and real money to be spent.
COYI