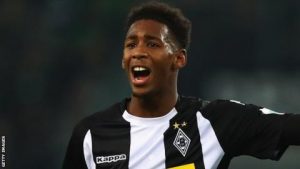 Reece Oxford's West Ham career may not be over!
The young defender returned to Borussia Monchengladbach on loan in January having been rcalled back by the Hammers when we were desperately short  with the injury crisis biting very deep.
'Gladbach have signalled that they will bid for the 19-year-old in the summer, but David Sullivan has now offered him a sliver of hope, by giving him a name-check in an interview with the club's official website!
Sullivan said: "Reece Oxford we still have huge hopes for."
Oxford is just 19 and it remains to be seen whether Gladbach will test the Hammers' resolve in the summer.
The club's sporting director said last week: "Reece is very happy here and we're very happy that he's got another half-season with us.
"There is a third party, though, West Ham, who have a contract with Reece. Of course, we accept that. Hope springs eternal."