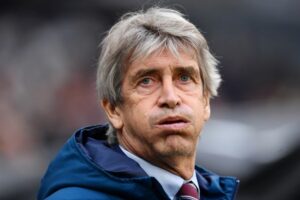 I hate to say I told you so but I told you so!
When I penned my blog entitled  'Never a better time to Lose to Newcastle' 24 hours I feared the worst and boy did the manager and the team live up to my expectations! We made a poor Newcastle side look like Barcelona.
After Manuel Pellegrini stuck with an unchanged team we witnessed probably one of the worst first-half performances we have seen all season. Newcastle who had never scored more then one goal in a game all season scored two against the hapless Hammers in twenty-two minutes.
Our defence was atrocious and our resistance against set-pieces non-existence,  Ryan Fredericks and Angelo Ogbonna must have been thinking what had they done to deserve to be benched with their replacements having an awful day in the office.
We all wanted to give Roberto the benefit of doubt to boost his confidence but he is no Fabianski and certainly no Adrian either, I am not sure David Martin could do any better though.
Supporters are losing confidence in the manager's ability to turn things around, player confidence must be at an all-time low and we seem to be in a self-destructive spiral.
With the gaffer costing £8m per year, I don't see the owners paying him off and replacing him any time soon so we are wedded to each other for the next 18 months and he needs to dig deep to show his experience, resilience and tenacity to save our season.
Mr Pellegrini, West Ham's immediate future is in your hands!