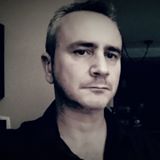 ClaretandHugh's New York based blogger Scott Alsweiler is a lifelong Iron and east-end boy.
He has followed the entire Hammers season and still still flies the Hammers flag outside his home.
Here's his view from across the pond!
It's been a bit of a roller coaster season.
High hopes dashed against the rocks of tactical errors and a second half of the campaign made up of poor substitutions and lacklustre effort.
You could argue, of course, that with us it's always up and down, and that it's part of being a Hammer. And it's generally been true over the years that we've had our dreams fade and die with a kind of monotonous regularity.

This season felt different. With the Davids taking a stronger role as owners, including buying in some great talent, and giving clear direction to the manager regarding expectations, a lot of us  – myself included – had a sense that maybe this time it could be different. And for a while, it was.

Then the rot set in. We reverted to old methods. Long balls to a target man, getting one on the board and trying to defend that single goal, breaking up our beautifully performing midfield diamond to accommodate the return of Carroll (and the inclusion of Nolan).
It all fell apart. It's no secret that we're one of the worst performing sides in the league since Christmas. Although we're in no danger of relegation, as it stands we seem poised to slide further down the table which will lose us potential income, and have a negative impact on both fan and player morale.
Sam has to go. That much is obvious. I'd prefer to have him put on gardening leave tomorrow, but that seems unlikely.
We should be grateful to him. He brought us up from the Championship, and steadied us (if barely) in the EPL. But we're going nowhere, and we're a club with both history and ambition. Everyone seems to have their personal favourite to replace him, and there are some who would still prefer he stay until we're safely ensconced in our new home.
A fair number of names have been passed around but for me only two of them really stand out as a decent possibility – and I doubt Rafa will be looking our way. Throwing a couple of quid on Bielsa getting the job seems like a reasonable bet.

We also have to resist the temptation to start selling. Yes, there are definitely players who are surplus to requirements (Cole, Nolan, Demel, Jussi, and probably Jarvis and maybe Carroll as well), but let's not unload those new signings who have done so well for us.
There's a lot of talk about Valencia being Chelsea-bound. I'd hate to see that happen. Although he hasn't been a prolific scorer, his work rate is phenomenal. His partnership with Sakho earlier in the season was poetry to watch. It's a shame though, that Nene hasn't had a decent look in.
With us looking to be down to one striker for a few weeks, you would hope he'll finally get a shot, in tandem with Valencia, but I have a sinking feeling about his chances with Sam at the helm. I hope I'm proven wrong, but I suspect we'll see Cole playing as first choice instead.
Our midfield still needs work. Alex Song, despite a great start, has failed to impress in the latter half of the season. On his current form, he'll be lucky to get the sort of offer he wants. But I do think he has the raw ability if he can pull himself out of his present slump.
Downing too, so strong when at the tip of the diamond, seems lost at the moment. What Amalfitano needs to do to get a start with the present management is beyond me. He richly deserves to be in the starting lineup. New management could well see him return to his stunning early season form. Mark Noble, such a stalwart both on and off the field, seems oddly out of sorts recently as well.
Never the quickest man on the field, but always a resolute worker. Kevin Nolan is, no doubt, seeing out his last season with us. I rather hope so, but I am also cognisant of the great service he has given us since 2011. He's attracted a lot of venom but we should always remember the work he's put in for us previously.
Our defence actually looks good. I'd like to see Collins re-signed – big Ginge has had a very good season, and the addition of another centre-back. We probably also need more cover for the fullbacks. Cresswell has been outstanding, and we badly need to get Jenks under contract, but an injury to either can lead us down a rough road.

In short, if we're to move forward next season, we need to spend and bolster the squad in almost every position. If we fail to do so, we hinder our push forward into the new stadium. We need to replace our current manager – sooner rather than later.
I firmly believe that the lack of a definite and public decision in the midst of so much speculation is bad for morale in the squad, which in turn affects each and every game we play. Get it done; get it done quickly. And move on towards planning for next season. Especially as we may have a shot at Europe via Fair Play.
COYI and let us know your thoughts on how you would bolster the squad.
The views expressed here are those of the blogger and are not necessarily shared by ClaretandHugh