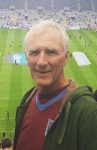 By CandH's top blogger Allen Cummings
We all want to see the return of football! We're all football supporters, and the game we love has been missing from our lives for six tough weeks now – and counting!
It would appear from what we read the only way back for this season at least would be to play games behind closed doors! If that's the case, and the only option open, from a personal point of view I'd say "thanks – but no thanks"!
I don't want the culmination of a hugely important season for my team played beyond close doors. Out of my reach. I want to be part of West Ham's destiny, good or bad, the way I have been for over 60 years.
Watching the Hammers on TV has always been a huge frustration for me personally. It's just something I hate. My little quirk. A single game is bad enough – the thought of having to sit helpless, with only the television screen at which to scream my delight, or vent my anger, not for one game but for each of the nine remaining games, fills me with horror. Remember across the leagues there are around 400 games yet to play
But is simply staging games behind closed doors the alternative 'given' we are led to believe anyway? There are bound to be certain hoops the Premier League will have to jump through, and criteria they will have to meet, to satisfy the government of the land, who WILL have the ultimate say.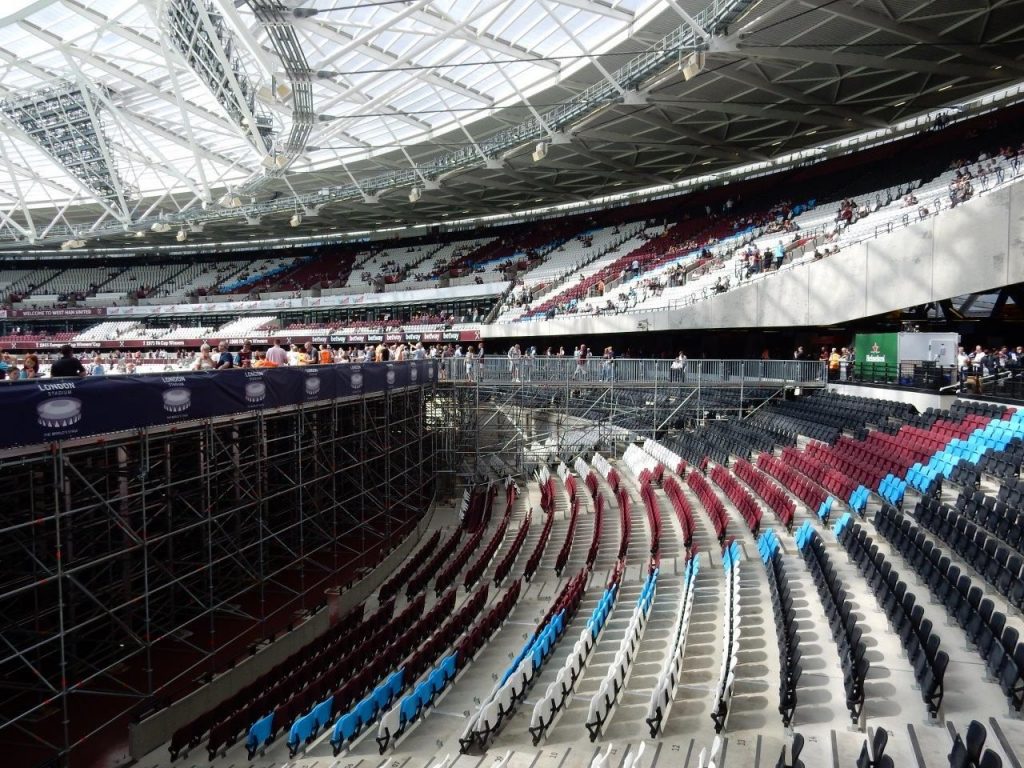 I note with interest the Prime Minister of the Netherlands has firmly stated that no football, behind closed doors or not, will be played in his country until September 1st at the earliest – which in effect will force the culmination of the Dutch league for the 2019-2020 season. No ifs and no buts!
Another danger for staging football behind closed doors here will be the response it creates amongst supporters, starved of the game for so long. How will they react knowing their teams are playing again but they are being denied the right to see them 'live'?
We know Liverpool are within touching distance of their first League title for 30 years. When the games arrives where the title could actually be won are their supporters really going to be satisfied watching at home? Or will the temptation be too great to mix with others in celebration – either in moderate numbers – or possibly collectively outside Anfield and elsewhere?
Gatherings that would be unwanted and in fact unlawful. Remember the Paris St-Germain v Borussia Dortmund game at the beginning of March was played behind closed doors. But PSG fans still gathered en masse outside the stadium anyway. Similar gatherings could take place at other grounds around the country as football issues reached a climax.
What about the FA Cup – only at the quarter final stage at the moment – if that progressed we'd have a final played in a ghost-like Wembley stadium – but who'd bet against determined supporters defying warnings by either travelling to Wembley and gathering outside, or watching collectively elsewhere? Same scenario of course for what's labelled 'the richest game in football', the play-off final. It would be a ticking timebomb.
And I haven't even touched on what might happen should a player or players become infected once the re-start has got underway – which cannot be ruled out! Will the whole thing grind to a halt again – or will clubs with infected players be isolated themselves while other teams carry on? How will that then pan out?  It's a complete minefield!
If there was a vote:    Football behind closed doors – Or no football until next season – I would be voting only one way.