---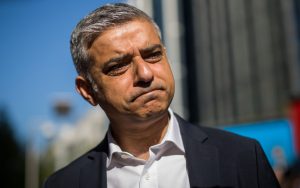 Quite rightly, many questions have been asked of the West Ham United board and the move to the London Stadium.
We have seen the protests and whatever side of the fence anyone sits on there is surely nobody would question anybody's right to ask the questions. Certainly not us!
All the arguments have had an airing and in a democratic footballing society that's exactly how it should be.
But the Burnley incidents introduced elements into the equation which may have played into the hands of those who may not have the true interests of this great club of ours at heart.
The Mayor of London appeared to leap on the discontent to make some points of his own which frankly – given the lack of police backing for them – was unhelpful.
There are questions for the Hammers board to address for sure but we at ClaretandHugh believe the Mayor of London and the Assembly  need to answer some questions directly and without delay,
So we have sent the following list of questions to Sadiq Khan which we believe need answering QUICKLY. His media office have told us they will get back to us in "due course" which seems more than vague given the urgency of the issues facing the owners, operators and our great football club.
We have requested a quick reply – which may or may not be a complete set of responses or a no comment. We will keep you updated on a daily basis as to how long the Mayor's office takes to get back.
1/ Many West Ham fans feel the stadium lacks a proper West Ham 'feel' (as agreed in concession agreement) so should West Ham really be paying to make that happen via concourse signs celebrating their history plus a claret surround for the pitch?
2/ When can we expect the naming rights to be sold? Would you take up West Ham's offer of help to help sell them? 
3/ Stewarding and security are obviously an issue. Would you consider handing over the responsibility to West Ham given their experience of policing football grounds over 100 years plus?
4/ Has any feasibility study been completed to look at the seating configuration to make it more suitable for football to move the supporters closer to the pitch?
5/ Last summer it reportedly cost £11.8m to convert from football to athletics and back again. Have you considered moving Athletics to Birmingham and buying UKA out of their contract?
6/ Stewards are currently employed by a stadium operator then through four subcontracted stewarding companies and often agencies at higher prices, each taking a profit margin. Would you consider handing over security for match days to West Ham?
7/ Would you be willing to re-negotiate the Concession Agreement to suit all parties?
8/ Figures in your recent statement during London Assembly Question Time have been called into question by other stadium stakeholders confused as to where the figures came from. Can you clarify the source of the figures in your briefing note as to where the facts and figures came from?
9/ LLDC and West Ham are facing costly ligation later this year over increased capacity. Would you consider mediation or alternative methods of arbitration to avoid a messy court case?
10/ Would you ever consider transferring the London stadium into private hands to reduce the ongoing burden to the taxpayer?