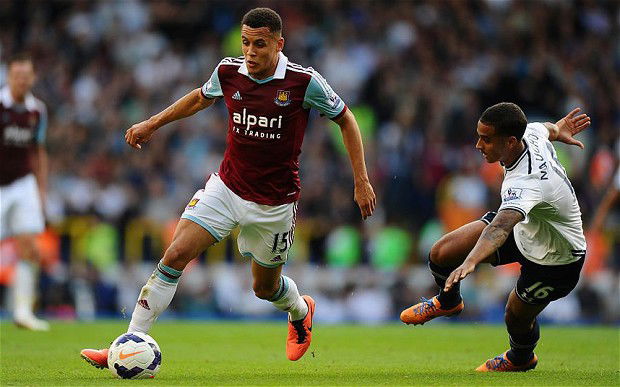 West Ham United have absolutely no intention of flogging Ravel Morrison for silly money whatever happens between now and the end of his Queens Park Rangers loan deal.
 And senior figures inside the club remain utterly convinced that should he find himself back in first team favour with manager Sam Allardyce he would "very soon have the smile back on his face."
 The entire Morrison situation has become incredibly intense following allegations of secret meetings at which attempts were allegedly made to have him switch agents.
 Nobody inside the club is buying into that and indeed one source said: "Even were it true which nobody thinks it is this is a very small matter – all the kid needs to do is say "no" and get on with his life. He doesn't have to do anything he doesn't want to do so why all the fuss!
 "Personally, you have to believe he's like all other players who aren't playing – unhappy about it. That's good, that's how it should be but you can't become a law unto yourself in these situations.
 "In any walk of life you do what the boss tells you. No player is in a position to call the shots – that's the manager's job and any player, however, good he thinks he may or may not be has to accept that."
Then came the bottom line as Claretandhugh was told just how Rav's future was and how it would be spelled out to him.
Our source said: "We want him to do well at Queen's Park Rangers and have a real impact on their season. But it's not in our interests to sell him on the cheap and we never well.
 "Good performances will keep his price up but he's a class player who if he comes back settles down and fights his way back into the team can become a very important player nationally.
 "As it stands I promise you he wouldn't be leaving for anything less than £7m – £8 million anyway."