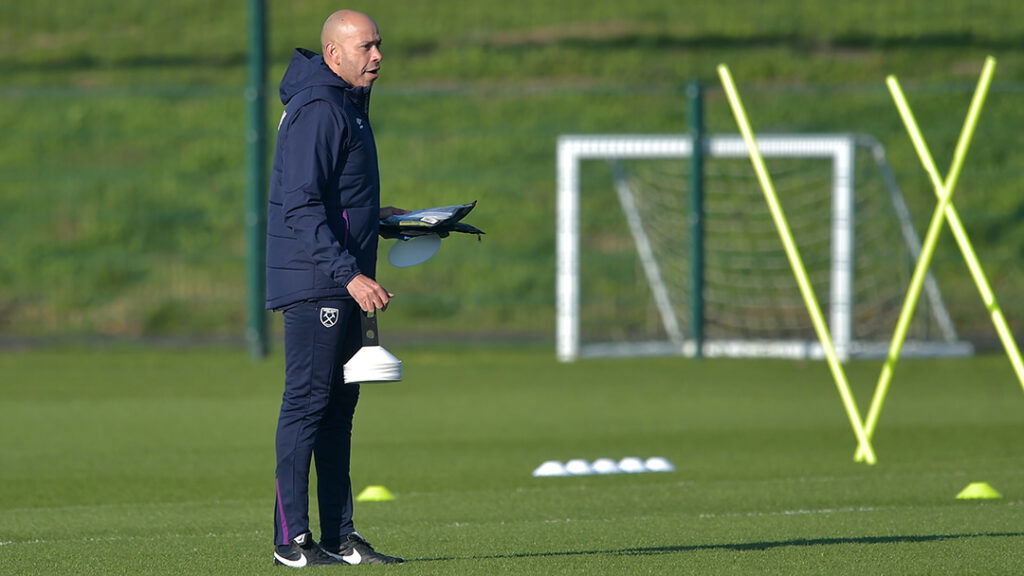 The negativity surrounding the Hammers, beyond from inside the club itself apparently over the past few days, has hardly astonished veteran Hammers fans….it's always been much the same.
It's just that with everyone having a voice via social media in the 21st century, the scenario becomes somewhat more exaggerated than in years gone by.
We are all 'experts' on managers, signings, formation, tactics, ownership, club finances, and of course the media, which is why it was good to learn from someone in the club this morning that there's much positive energy inside the building that matter – the club!
It came from new coach Paul Nevin who, with Kevin Nolan, became the final member of the David Moyes backroom team.
The 50 year old is a vastly experienced figure who has worked across a variety of roles and nations including spells at Fulham, Norwich City, Brighton & Hove Albion and England, as well as in the Australian A-League and Qatar.
And talking at https://www.whufc.com/news/articles/2020/february/13-february/paul-nevin-theres-energy-west-ham-united he said: "Firstly, I'm impressed by the general attitude to the situation.
There's an energy in the building. I think you could go into a lot of clubs in this situation and feel like there's a bit of negativity, a bit of doubt, but I don't feel any of that here at all.
There are smiling faces, there's positive talk, there's an anticipation for the games that are coming up from staff and players alike, so I think it's a really healthy place to be. That's probably the most exciting thing, just the confidence that I feel around the place right now.
I'm delighted to be here. It's a huge club, and when you look at that squad, you've got some quality, quality players in the building. It's obviously quite a challenging time at the moment, but I feel there are the resources and fan support here to see us through."