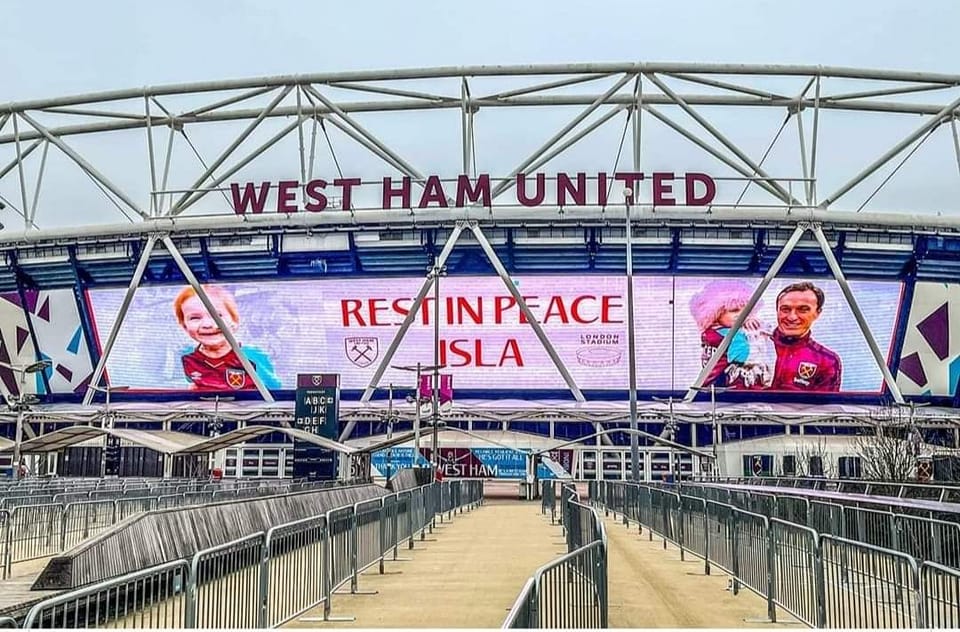 The Hammers as a club showed true class yesterday as witnessed in the image above.
Isla Caton was one of our own – a little Iron whom we hoped and prayed could recover from the rarest form of cancer possible – neuroblastoma.
The seven year old battled for five years after being  diagnosed and West Ham United led tributes, saying they were "left heartbroken" by her passing.
They then presented a wonderful stadium reminder of the little one as seen above – and that was absolute quality for which Claret and Hugh feels great pride ro support a club which does exactly the right thing at the right time.
Well done West Ham
The club and its supporters have have made thousands of pounds in donations to the family as they battled to save the life of their little girl.
It puts absolutely everything into perspective when we get so upset about the likes of offside goals and incorrect VAR decisions for example.
Isla will be forever remembered as a wonderful smiling child who battled overwhelming odds with enormous courage.
Bless you sweetheart and as the image declares Rest In Peace.