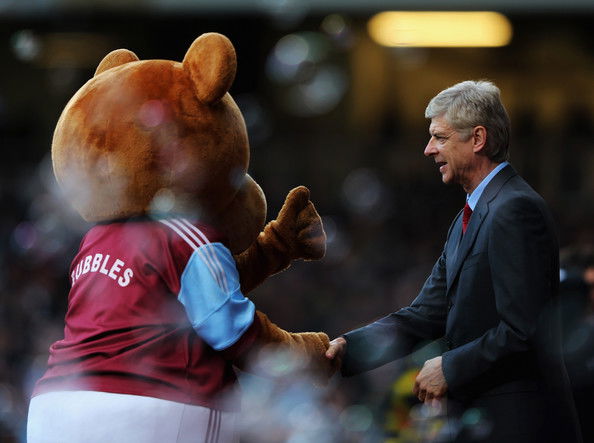 By Sean Whetstone, CandH associate editor
Rumours that Arsene Wenger is to join his good friend Karren Brady at West Ham this summer have been denied today – along with speculation the club is set to be sold ;-).
There is no truth whatsoever that the Arsenal manager is about to sign a 22-year contract as the new Hammers gaffer to take him up his 90th birthday in East London.
Arsene is known to be good friend West Ham Vice-Chairman Karren Brady who was a girlhood Gunner, often taken to games by her dad Ted.
West Ham who modelled their move from the Boleyn Ground to the London Stadium on their North London rival's move from Highbury to the Emirates stadium and recruited many senior former Arsenal staff to help with the migration.
So it seemed only logical that West Ham would complete their 'Arsenalification' by attempting to employ their manager of the last 22 years.
Of course, it won't happen but it gave me mild amusement writing this with the aim of putting a smile on your face on a wet and dismal day.
In other news the Hammers have again denied they are ready to sell West Ham to Microsoft co founder Paul Allen or the former player who wore the colours of the Irons, Tottenham Hotspur, Southampton, Luton Town, Stoke City, Swindon Town, Bristol City and Millwall a few years back.
In more news regular stories of a sell out always seem to appear when the fans are demanding the club do so – if only life were that simple!