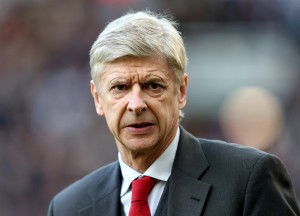 Arsène Wenger claims he needs no reminders of Alex Song's qualities as he showed faith in him when others didn't.
Wenger took the Hammers main man to Highbury  back in 2005 handing him his league debut at the tender age of 18.
Song took his time winning people over but Wenger stuck with him and saw him emerge as the bedrock of Arsenal's midfield.
Wenger told the Arsenal official website:"He was certainly rested on Friday. I think he was a very good player when he was here but he didn't play a lot when he was in Spain.
"I brought him here at the age of 17 and kept him despite all the opinions against him. You don't need to convince me he's a good player."
Arsenal remain a point behind the irons ahead of the game but Wenger said: "I don't give importance to the table at the moment," he said. "There's 20 games to go.
"It's very tight and it's down to consistency now. We know every game now is down to consistency and reproducing the performances. We need to prepare quickly, focus quickly and that is an ability we want to show at West Ham.