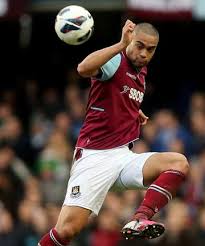 Winston Reid's hopes of landing a move to Arsenal are  "very thin indeed" according to sources inside the Emirates Stadium!
The Hammers' central defender has been linked with the Gunners probably more than any other club but sucha move looks very unlikely indeed.
Sources at Upton Park have regularly insisted that there has been no contact from any club despite regular reports of interest from north London and Manchester.
But we were contacted by an Arsenal insider early this afternoon who made it clear that the Gunners boss would be acting entirely out of character to make such a move.
He said: "We have never heard the player's name mentioned inside the club record shows that Arsene rarely buys from English clubs."
Wenger's transfer dealings offer little hope either that Reid will cross London over the next few months given the Gunners boss has bought six players inside the country in the last five years.
Danny Welbeck ( Manchester United) and Calum Chambers (Southampton) Carl Jenkinson (Charlton), Alex Oxlade-Chamberlain (Southmpton), Mathieu Debuchand Mikel Arteta  
Our source said: "You never say never but a move for Reid would surprise most at the club. He just doesn't appear to be on the radar."