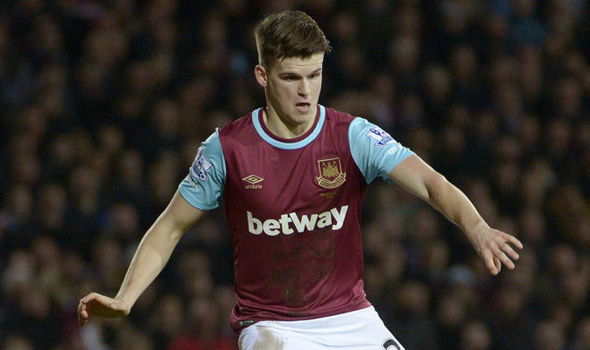 All that mattered was the result – ok a cliche  but never truer than this afternoon.
And as usual the manager summed up the performance to perfection declaring that without the creative players it was all down to guts, determination, aggresion and team spirit.
To grind out a one niller with so many of our regulars missing was a fine achievement and it means that tonight we sit in a healthy tenth place – we'd all have settled for that at 4pm.
It's hard to take too much from the game but Sam Byram, Mark Noble,Cheik Kouyate and Adrian were all right on top of things. Gokhan Tore grew ito it and that was one fabulous cross for the goal.
By this time next week we may well have a new striker on board with the big shout of course being  Wilfried Bony but if we take the manager at his word then both Dimi and Manu will be back and that will be enough to have Pep Guardiola thinking hard.
It's been a fraught start but after this afternoon things looked a whole lot brightr with the squad giving 100 per cent, looking fit and seeing out a difficult game with a patched up team.
It was a huge relief to wave goodbye to all the negativity which has surrounded recent performances. We're okay and it's going to get a whole lot better.
COYI