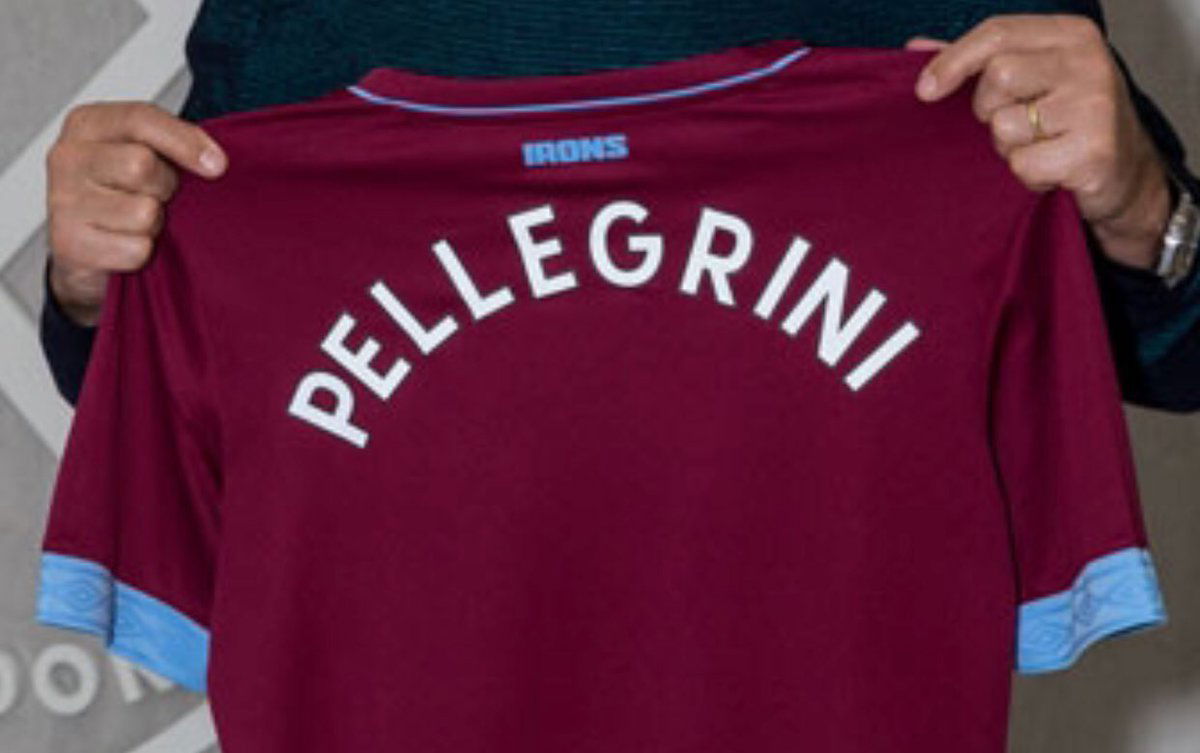 West Ham has given Hammers fans a big teaser of what the 2018/2019 home shirt looks like by publishing a photo of new manager Manuel Pellegrini holding up the new Umbro shirt to show the back of next season's shirt.
The mostly Claret shirt has the word IRONS on the neck with sky blue piping around the neckline. The sleeve cuffs also a stripe of Sky blue with the classic Diamond Umbro logo imprinted.
Rumours have suggested the front of the shirt could be based on the Umbro template used by Everton for the forthcoming season.  If true, the new shirt could feature a classic look with a buttoned Sky Blue collar.
West Ham usually reveals their new home shirt in June with the 8th June date suggested this year, the Away kit is usually released in late May and the third kit released late August or early September. Online rumours suggest the Away kit could be Dark Blue with Gold trim this season and the Third kit could be Grey.
West Ham signed a five-year deal worth £4m with Umbro back in 2015 to produce all kits although online rumours they could move to Nike in 2020. The Hammers three-year shirt sponsorship deal with Betway worth £10m per season runs through to the end of the 2019/20 season.