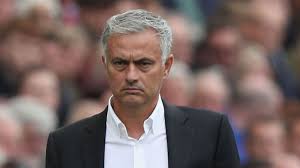 By Hughie Southon
Claims that West Ham could be interested in signing Jose Mourinho as their new manager should the be forced to sack David Moyes have been dismissed by the club.
The Irons board remain entirely keen to see Moyes turn things around at the club as they face a tricky run of Premier League games.
Should he not then the club may be forced to move but have no significant targets in sight despite the former Chelsea head coach being named as a possible by the Daily Mail.
That is based on their report that "Jose Mourinho is eager to return to England next season amid frustration at a lack of financial backing from Roma."
An extraordinary third spell at Chelsea would be his ideal scenario and his representatives have let it be known that he would be interested in any vacancy at Stamford Bridge.
It adds that the West Ham job could also be available but the hammers immediately ruled out such speculation when a key insider spoke to Claret and Hugh last night.
He explained: "Jose Mourinho is not a name that has ever been in our minds and in any event we are desperately keen for David Moyes to turn things around and the signs are a  better."