In a cryptic message West Ham have announced they have a major announcement this evening regarding one of their first team players.
On the official club twitter account West Ham Official announced "BREAKING: We will have a major announcement regarding one of our first-team players this evening! Stay tuned to http://whufc.com !"
As David Gold would say 'Don't go to bed!'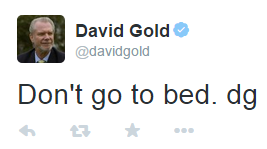 What can it be? Answers on a postcard please for those of you old enough to know what one of those is.