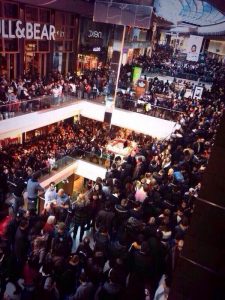 West Ham will spend Boxing day away from home for the fourth year running with many asking whether they will ever get a chance to watch the Hammers at home again the day after Christmas after moving to the London Stadium last Summer.
The Hammers last played their last Boxing day fixture at home when they lost 3-1 to Arsenal at the Boleyn Ground in 2013.  In 2014 they lost 2-0 away to Chelsea during the festive period while in 2015 it was a 1-1 draw with Aston Villa away. Last year it was a 450-mile round trip to visit Swansea away in which the Irons came away the 4-1 winners.
This year it is Bournemouth's turn to host us away on Boxing day with a 300 mile round trip from Stratford to the seaside.
Westfield shopping centre in Stratford has their biggest shopping day on boxing day with up to 200,000 visitors expected through its doors as the sales open after a record 340,000 visited both its  London Westfield centres on boxing day last year.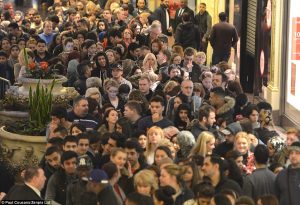 Last year West Ham reportedly agreed to request an away Boxing day fixture during their the first year of occupation to appease their new neighbours but have since indicated they will decide year by year and it is not a forgone conclusion.
Other stakeholders in Stratford will most likely have different views from West Ham with Westfield, TFL and the Met Police preferring not to have 60,000 football supporters mixing with 200,000 shoppers on an overstretched transport system. They will likely put their own representations to the Premier League.