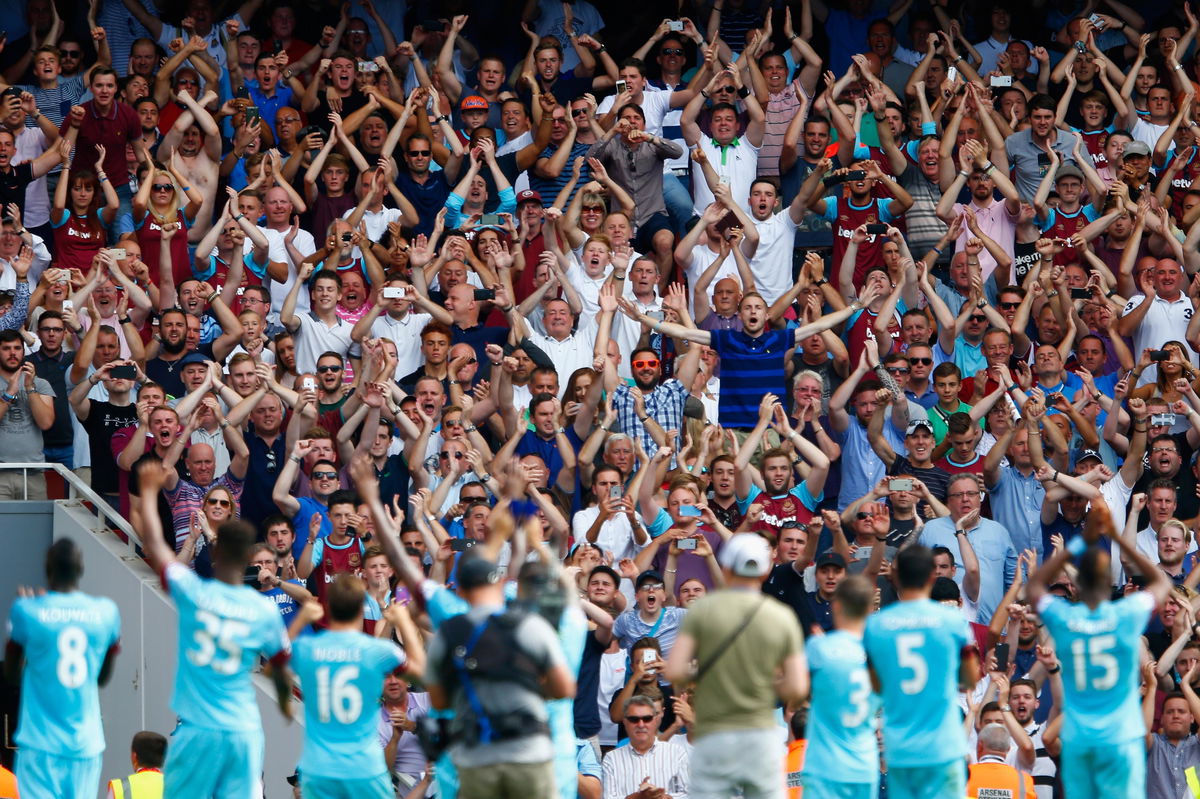 Plans to restrict away followings at Premier League football matches to 1,000 fans and only admit those people who live near the ground have won the backing of supporter groups.
The Premier League is currently in discussion with government about bringing 10,000 supporters back into top tier stadiums before the end of the season.
One of the issues officials are wrestling with is whether to allow away fans, and if so, how to manage the increased risk associated with people potentially travelling large distances.
One possible solution being mooted is to allow 1,000 away fans, but only sell tickets to those supporters who live in postcode areas close to the stadium where their club is playing. Hammers fans based in the midlands would benefit from this concept.
The Football Supporters' Association, which represents fan groups across the country, are in favour.
'Almost the entire football season has been played behind-closed-doors and it's proven what everyone knew to be true – football without fans in the grounds just isn't the same,' Kevin Miles, the FSA chief executive, told the Daily Mail
'So, we'd welcome measures this season which would, safely and in line with any government rules, help home and away fans get back into grounds for the final rounds of fixtures.