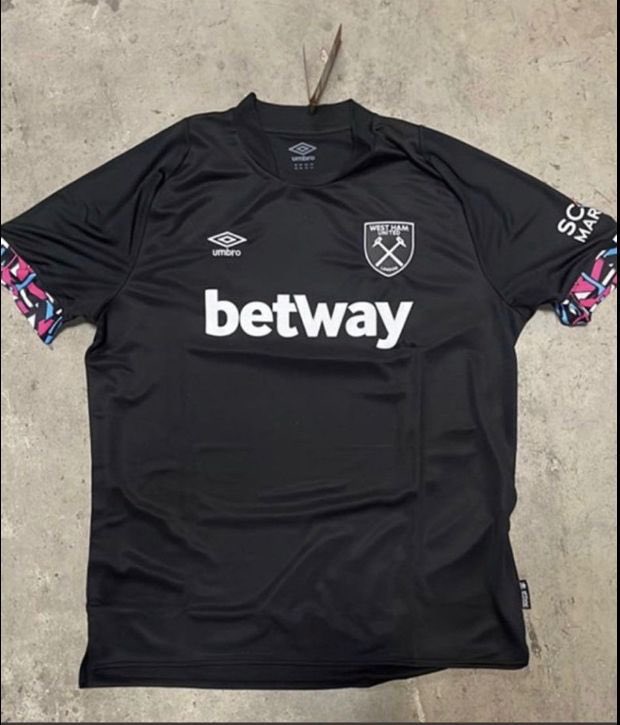 By Sean Whetstone
West Ham's new away kit for 2022/2023 season has been leaked online just like the home kit before it.
In modern times it is almost impossible for Premier League clubs to launch new kits as a big reveal without it leaking somewhere.
Manufacturers, distribution, retailers and marketing companies all get advanced information and invariably someone leaks an image.
The new Umbro away kit is solid black with a white sponsor logo with multi coloured piping on the sleeves.
The club are expected to announce the kit later this week with the usual video and launch graphics.
The away kit is expected to retail at £65, the same price as the home shirt with with a players name and number costing £85.
The Hammers have a third kit yet to launch said to be the most different out of the three new kits with a white and tangerine colour scheme.
Lets see if that kit leaks online soon or whether they manage to keep it under wraps.