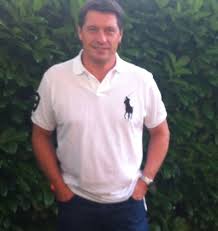 West Ham hero Tony Cottee reckons the Irons are becoming the "Everton of the south" and will move on to even higher levels.
The striking legend of course played for both clubs and has always seen them in a very similar light as "family clubs" born out of, and still based on the local community.
And he admitted: "That was probably the reason I settled so quickly there. It had the feel of Upton Park but they have always been a step ahead of us having been established as a top seven or eight club and won more trophies.
"But this season is seeing the Hammers start out on a journey which will take them to that level and beyond it. I think we can expect to operate at the same level as Everton. In years to come we can go beyond that.
There are many similarities between the two clubs – who clash at Goodison Park on Saturday – notably the British ownership by self confessed lifelong fans.
Cottee said: "The two Davids are fans and great businessmen who are taking West Ham to new levels. They have done an amazing job and Bill Kenwright is cut from the same cloth.
"They men share the same philosophy for their clubs and would never sell to just anybody – it would have to be new owners who could take them on and on.
These are the most exciting times I can remember as a Hammer for a very long time and want to believe we are on our way to becoming one of the nation's biggest clubs!"
l