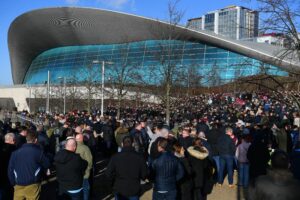 Yesterday's article by Henry Winter in the Times hit the nail on the head when he said "Even for neutrals, it is impossible not to side instinctively with West Ham United's aggrieved supporters in their increasingly tense stand-off with the co-owners, David Gold and David Sullivan, and Karren Brady, the club's vice-chairman.
Many of the problems adding to the turmoil at the London Stadium course widely through modern football, particularly fans' feeling of alienation from the club they love, who they were born to support. Reports of Liverpool fans' plan to display a banner against Gold, Sullivan and Brady when West Ham visit Anfield on February 24 reflects broader backing for their cause. Neutrals standing a step back from this family feud in East London are surely consumed by one response: West Ham's owners either have to sell up or open up and listen to fans' concerns, work with them, not antagonise them, acting for the good of the club. At the moment, every day appears to bring another story of heavy-handed behaviour by the owners, charging mascots, banning fans. Gold and Sullivan, and Brady, need a new approach, less stubborn, more collaborative"
The chance of the two owners selling up in the short term is remote as is the removal of Karren Brady.
But maybe can they start small as a peace offering and build proving actions speak louder than words.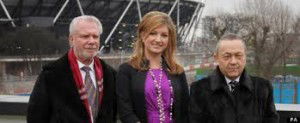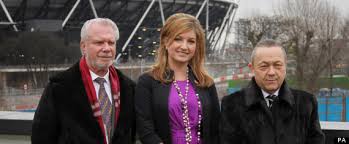 An announcement to make all West Ham match day mascots free of charge would be a first step and cost the club very little in terms of overall revenue,  announcing a date for free democratic elections for the Official Supporters' Board (OSB) would be another quick win. Finally for the Vice Chairman to announce she is giving up her football Sun Column.
These three things would not be enough to stop the protest at the Southampton but would be somewhere to start rebuilding trust and fan engagement.