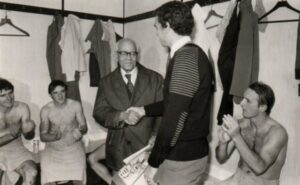 West Ham boot boy Jack Leslie is to be honoured with a statue if a crowdfunding initiative is successful. The campaign is just four thousand away from their target with four days to go.
Jack was born in Canning Town in 1901 and came from a West Ham family, Leslie played for local club Barking Town as a teenager, helping The Blues win the London League Premier Division title in 1920/21. In 1921, the centre forward joined Football League Division Three side Plymouth Argyle, where he would spend the next 13 seasons, score nearly 150 goals in more than 400 senior appearances.
So good were Leslie's performances that, in 1925, he was informed by the Pilgrims' long-serving manager, Bob Jack, that he had received a call-up to the England squad, only for his name to be missing when the side was formally announced. Although it was impossible to prove, the widely held belief is that the reason his England selection was rescinded was the colour of his skin. Jack Leslie was black.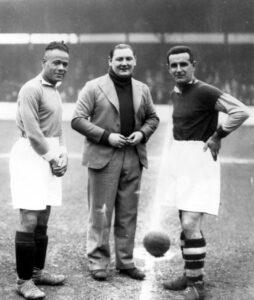 The son of a Jamaican father and English mother, Jack Leslie was one of the first black players to appear regularly in the English Football League. Following his retirement from playing in 1935, Leslie turned out in a charity match at Upton Park, featuring for Fairbairn House Boys' Club Old Boys against West Ham, before returning to east London on a permanent basis in the 1960s.
Then, he joined the Hammers' backroom staff under manager Ron Greenwood, working as the club's boot-boy for over 15 years at Chadwell Heath and the Boleyn Ground. Billy Bonds said he had known Jack since 1945  describing him as 'a lovely, a very warm man and very popular in the East end'
It was Leslie who was responsible for ensuring the likes of Bobby Moore, Geoff Hurst, Martin Peters, Billy Bonds , Trevor Brooking and David Cross were provided with the requisite footwear. Leslie would spend hours cleaning and polishing the players' boots, removing mud, touchline paint and other debris, before softening the leather using dubbin and shining them with polish.
On his retirement at the age of 80, in 1982, he was featured on ITV's Big Match, being congratulated on a unique and historic career by manager John Lyall.
Jack Leslie passed away in 1988, but his place in the history of football in this country should never be forgotten
His great, great-grandson Lewis Foster carries on the West Ham tradition and is still a Hammers season ticket holder at the London Stadium.
The Jack Leslie campaign is raising funds for and build a statue of Jack Leslie at Home Park where he played professionally for Plymouth Argyle.
But also to promote and share Jack's story and to celebrate diversity and combat racism.
They have raised £94,000 from their £100,000 target and donations can be made at https://www.crowdfunder.co.uk/checkout/jack-leslie-campaign