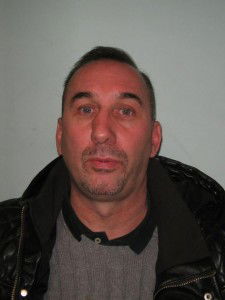 Stephen Ackerman of Hillcroft, Loughton, was convicted earlier today of 18 counts of fraud, totalling more than £60,000 at Snaresbrook Crown Court.The jury heard how the 48-year-old had "preyed on the trust" of several Premiership players and staff from West Ham at the club's former training ground in Chadwell Heath on December 12, 2014.
Ackerman, using the pseudonym "Mark Kingston", tricked individuals into believing they were buying Fortnum & Mason hampers by accepting payments on a handheld chip and pin device. After the luxury goods never arrived, Ackerman's victims noticed that unauthorised payments running into the thousands were being charged to their bank accounts in the weeks that followed.
An investigation was subsequently carried out by detectives from Newham CID after players alerted police to the fraud. Ackerman was arrested on March 5, 2015. He was charged on October 23 of the same year with 13 counts of fraud, four offences related to the use of compromised bank cards and one count of possessing an article for use in fraud.
He was caught after search warrants were carried out at addresses linked to him throughout Essex and Herfordshire and investigations found his vehicle at the ground immediately before and after the crime.
The fraudster was picked out of an ID parade by one witness following his arrest. Police also obtained evidence of telephone calls with Ackerman purporting to be Mark Kingston while using a credit card belonging to one of the footballers. Ackerman will be sentenced at Snaresbrook Crown Court on Friday, November 25.
Acting Det Sgt Jamie Snell, from Newham CID, said: "Ackerman preyed on the trust of people he approached and essentially told an elaborate pack of lies in order to get them to part with their cash.
"He defrauded a total of £61,047 from his victims and thought that due to their fame they would never report the matter to the police.
"He is a confident and accomplished fraudster and we are delighted to have received this verdict from the jury today."
His victims are thought to be include West Ham stars Andy Carroll, Aaron Cresswell and former manager Sam Allardyce as well as former Hammers Joey O'Brien, centre-back James Tomkins as well as head of performance Jamie Osman.