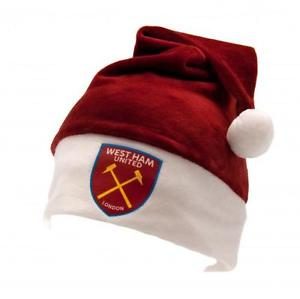 Sky Sports are planning to screen two Christmas Eve Premier League games for the first time. One is planned to be shown on Sunday at 4pm and speculation is that will be Arsenal v Liverpool but West Ham v Newcastle has been mooted for the possible lunchtime spot on Christmas Eve.
Liverpool fans have already reacted furiously to the news of a possible trip to London to face Arsenal could be put back a day.
West Ham is scheduled to play Newcastle on Saturday 23rd December but TV bosses may decide to re-schedule it to the Sunday.
The football supporters Federation have released a statement saying
"Fans of both clubs would be faced with the impossible choice between attending the game or delaying their plans for starting the festive season with family and friends, with the away team's travelling fans unable to travel home by public transport afterwards."
"Twice in recent years (2011 and 2016) Christmas Eve has fallen on a Saturday; in both those years the Premier League has not scheduled any fixtures for that day, presumably in recognition of the significance of the date. For broadcasters now to move fixtures to Christmas Eve, and on a Sunday at that, flies in the face of that policy."
"Supporters' representatives from clubs across the Premier League have expressed their clear opposition to moving games to Christmas Eve, and will continue to engage with both the Premier League, via our forthcoming biannual meeting, and with broadcasters, to register our discontent and to seek full involvement and consultation with supporters in determining future scheduling."
A statement by Liverpool supporters group called the Spirit of Shankly has been backed by the West Ham United Independent Supporters' Association (WHUISA)
http://www.spiritofshankly.com/news/supporters-say-no-to-christmas-eve-football
Tell us what you think?