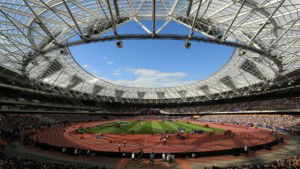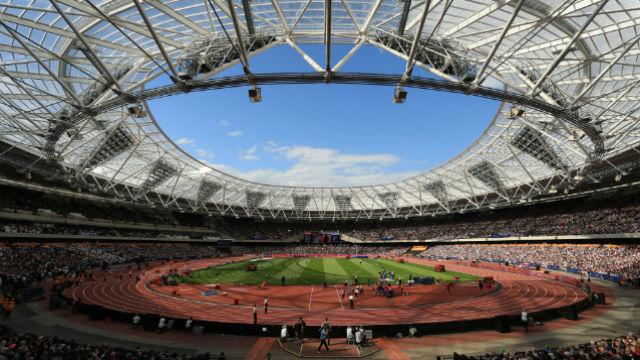 A report in the  Sun claims  West Ham could be forced to play in front of retracted stands and an athletics track if the Premier League season is extended into July.
The Anniversary Games are currently set for July 4 and 5 at the London Stadium.
New UK Athletics boss Joanna Coates has called on West Ham to waive their tenancy rights, which see matches take priority over other activities.
A London Legacy Development Corporation spokesperson said: "The situation is very fluid and, like many other stadiums with summer events, it is too soon to give details of future arrangements. Whilst West Ham do have priority, there is also a clear obligation to work collaboratively to avoid conflicts and, if necessary, play games with the seating and track for athletics. That would all be worked through when there is clarity on what plans there are, if any, for the football season."
West Ham joint-chairman David Gold said: "According to the terms of the contract, West Ham has priority when it comes to fulfilling fixtures.
"But we would be willing to work with our partners to try to resolve an unprecedented situation."
Claret and Hugh say:
West Ham does have priority in their contract for playing competitive games but the clause for returning the stadium to football mode specifies the beginning of August and make no allowances for July.
This could leave the seating in athletics mode for the whole summer. This assumes that summer events go ahead with a music convert, MLB baseball and Athletics all scheduled.
It could be doubtful whether any of those events go ahead and if so there would be no need to move the seats from football mode while saving the stadium owners over £6m.
Even if the seats are retracted over the summer the Premier League could be played behind closed door or limited capacity lessening the impact of being in Athletics mode.
Whether the lower tiers of the London Stadium behind the goals will be replaced and squared off is also now in doubt as construction work comes to a halt over the U.K.