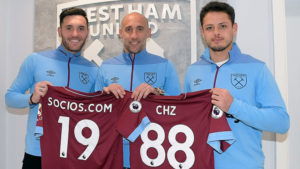 Socios have today announced the termination of their partnership with West Ham.
A statement on the Socios website read: "Unfortunately, due to the outbreak of COVID-19 and Premier League fixtures currently taking place without supporters present, our partnership with West Ham United will not proceed past the 19/20 season. This means that the West Ham Fan Token will no longer launch.
We were working collaboratively with the club on the final details of the Fan Token launch, specifically tailored to their supporters, when the season was suspended. This meant that the polls, rewards and matchday-related fan engagement experiences crucial to the success of the launch, could not be delivered within the timeframe agreed. As a result, we have mutually, and very amicably agreed to end our partnership. We wish the club and all its fans the very best of luck for the future.
Claret and Hugh believe that West Ham is thought to have had second thoughts on the fan token scheme after receiving negative supporter feedback.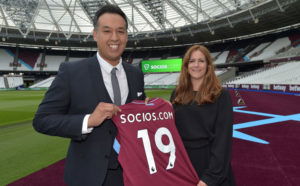 The club is thought to have received £250,000 as part of the partnership deal but is not thought to be out of pocket after agreeing to terminate the contract by mutual consent.
In June last year, Socios announced that West Ham Fan Tokens would be priced at £1 when they go on sale in the autumn od 2019 but that failed to materialise. At the time they said that every West Ham United season ticket-holder and member will be given the chance to redeem a Fan Token for free, to coincide with the launch of the app adding that thousands of Fan Tokens will also be given away to fans for free through Socios.com's in-app geo-location, augmented reality feature called 'Token Hunt'.
The Hammers hoped to follow clubs like Barcelona, Juventus and PSG in the fan token movement.
Today's announcement is a win for fan power.