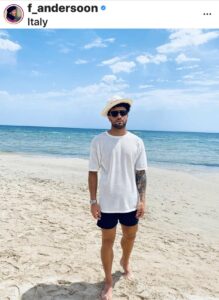 West Ham are reported to have had a couple of knock backs in early bids to sell £35 million signing Felipe Anderson.
The Hammers appear to be working hard in their efforts to see the player off the wage list but so far there has been no interest among clubs they have approached.
Despite him and his brother making it clear he is merely on holiday in Italy a story has emerged in the Daily Star that both Lazio and Napoli have made it clear they are disinterested in the Brazilian.
Claretandhugh understand the Hammers have placed a £27 million valuation on the player but after he duffered a shocking shocking season they are struggling to find buyers.
It seems reasonable to assume that should they manage to get £20 million in the current market they will be doing well for a player who managed just one goal in 28 appearances.
As is the case with all clubs, agents will be wheeling and dealing their way around clubs in an effort to move Anderson on along with others.