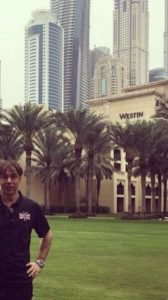 West Ham have taken the whole squad out to Dubai with them with the exception keeper Raphael Spiegel and Gokhan Tore who has returned to Turkey to recover from his operation.
The list of those who flew to the middle east includes Arbeloa who has not been seen since the Arsenal 5-1 defeat at the London Stadium.  Also included is 17 year old young Hammer Domingos Quina. Manuel Lanizni is spending a few days with his family in Argentina but is expected to join the first team before they return.
Although West Ham assistant manager Nikola Jurcevic was pictured in the grounds of the 5 star £240 per night Westin hotel in Dubai |(above), the chairman's son Jack Sullivan insists the team are staying in the £500 per night One and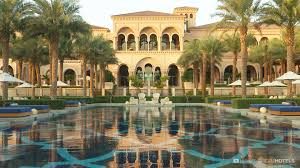 Only Palm hotel in Dubai.
Supporters group The Dubai Hammers have been invited to watch their heroes train on Saturday 18th February between 10am-12pm at the Dubai Sevens Stadium .
For security reasons all Dubai based supporters need to be at the stadium at 9.45am and must confirm their attendance in advance. Dubai is forecast for rain for the next four days claims the Hammers head of medical science .