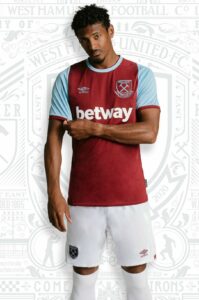 West Ham are facing the threat of sanctions from Fifa after defaulting on a £5.4 million payment owed over the transfer of striker Sébastien Haller from Eintracht Frankfurt reports the Times today.
Fifa has confirmed to The Times that the German club has lodged a complaint relating to West Ham, which has set in motion an investigation.
Haller, 26, had cost West Ham £45 million when they signed him from the Bundesliga club last summer with the fee to be paid in instalments. The latest instalment of £5.4million was due on May 15 but was not paid, leading to Frankfurt reporting the matter to the world governing body.
A Fifa spokesman said: "We can confirm that we have received a claim from the German club Eintracht Frankfurt against English club West Ham United. The matter is still being investigated and consequently we cannot provide any further comments."
West Ham was reported to have paid 75% of the £45m record transfer deal upfront meaning if true there was around £11.25m yet to pay in instalments.
Claret and Hugh understand there is a commercially confidential dispute between the two clubs which resulted in a payment being delayed and the matter is expected to be resolved and a payment made before any potential sanctions are applied.
In 2012 West Ham threatened to sue Italian side Brescia after they received no payment for Alessandro Diamanti.