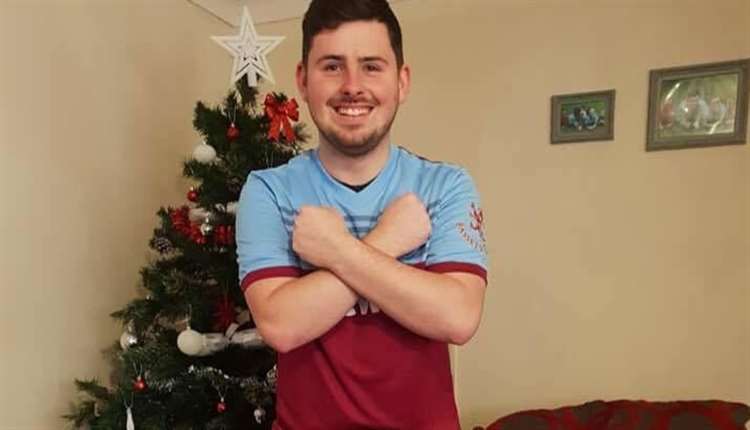 A West Ham fan has been named as one of the fatalities of a crash which killed two men and left third fighting for his life
Hammer Reece Watson from Maidstone was travelling in a van when it was in a collision with a lorry on the M26 on Thursday.
His aunt Nikki Casson has launched a GoFundMe appeal to support her sister, Reece's mum, at this tragic time.
Mrs Casson wrote: "This is one of the hardest things I have ever had to write. Sadly my handsome kind beautiful funny nephew has been taken from us way to soon.
"To say that we are devastated is a understatement and won't even come close to the pain we are going through. I am doing this fund raiser to help my beautiful big sister at this awful time."
Mr Watson coached the Under-15s team for Lenham Wanderers Football Club. The club posted a tribute to the West Ham fan on its Facebook page, saying: "Reece was first and foremost a son, brother and father.
"He was such akind, caring young man with a lifelong passion for football. He coached the Under 15s which included his younger brother, refereed junior matches and had also been helping with the training of our young development squad. Reece will be remembered fondly as someone who loved the game, and gave his time and support so enthusiastically to the club It is a contribution that Lenham Wanderers will never forget and it was a privilege to have him in our football family."
Claret and Hugh send our most heartfelt condolences to his family at this incredibly difficult time.
You can support the GoFundMe Appeal here .