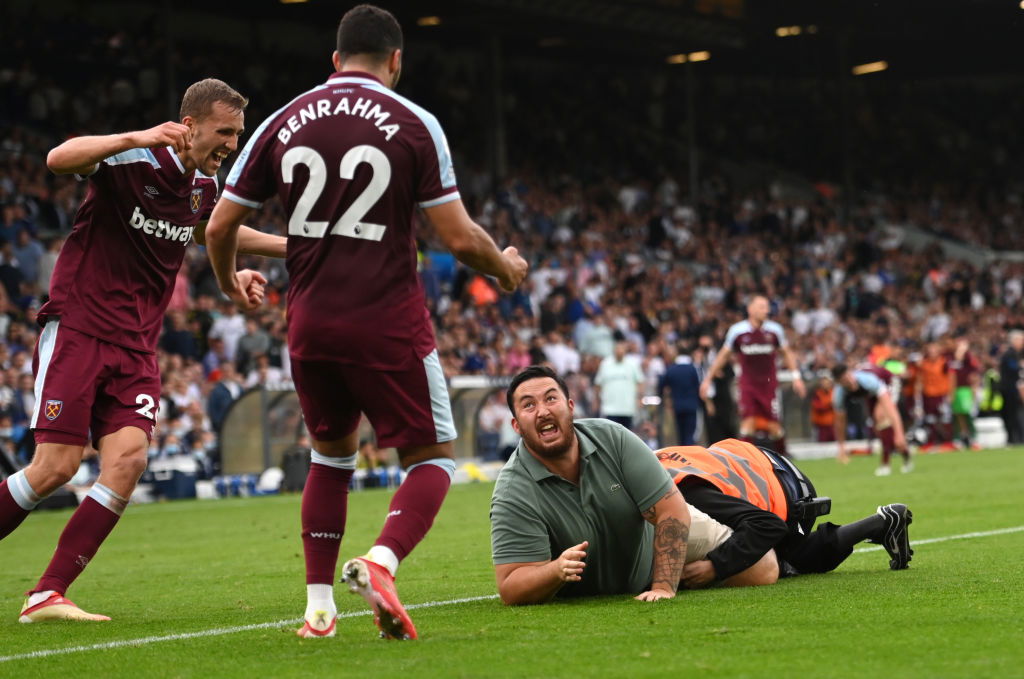 West Yorkshire Police arrested several West Ham fans for pitch incursion after Michail Antonio got the late winner at Elland Road yesterday.
Leeds stewards and police rugby tackled one Hammers fan to the ground in front of players Tomas Soucek and Said Benrahama.
Benramha spoke to the Irons fans as he remained constrained on the ground by security staff and the player concerned about the supporter's welfare.
The man was then arrested and charged with pitch incursion and will be bailed to appear in court with the high likelihood of a three-year banning order and an indefinate ban from the club for his actions.
Met police officer Andy Sheldon designated to West Ham who travelled with the away fans explained there had been some crowd issues following the winner from Mikey Antonio.
Sadly we thought and hoped those days were firmly behind us but apparently not and  Sheldon said: "Fantastic support from the West Ham  travelling fans at Elland road, unfortunately, some fan behaviour was not the best with several arrests for pitch incursion after the winner. For those asking 3000 fans managed to celebrate the last-minute winner without entering the field of play. I get the passion and emotion but if you go onto the pitch then sorry you must expect to face the consequences"