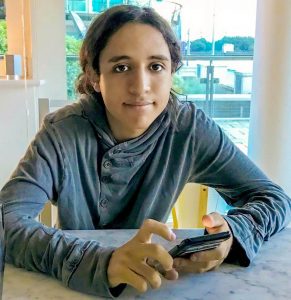 Police investigating the murder of a Hammers fan who was stabbed to death as he walked home from a West Ham match have urged any witnesses to "do the right thing and tell us what you know" seven months on from his death.
Eight people have been arrested but no charges have been brought and a £20,000 reward is being offered for information that leads to the arrest and conviction of those responsible for the death of Sami Sidhom.
"My officers continue to piece together the circumstances surrounding Sami's death and there are pieces of the puzzle still missing. I know that there were witnesses to what happened and that someone out there knows who took Sami's life and why. I am addressing those witnesses now. I urge you to come forward, anonymously if you wish, but please do the right thing and tell us what you know. No matter how unimportant your information may seem, it could help take a dangerous and violent criminal off of your local streets and you could be eligible for a substantial reward." Detective Chief Inspector Mark Wrigley told the Met Police website.
Sidhom had been to watch West Ham United play Stoke City on the night he was attacked, Monday April 16.
After getting off a bus in Romford Road, he was "attacked and stabbed multiple times by a number of suspects outside his home", police said.
Eight people – aged 15, 17, 21, four aged 22 and one aged 35 – have been arrested and released under investigation.
The first, a 22-year-old man, was arrested on April 23, and the last arrest, of a 22-year-old, was on July 16.