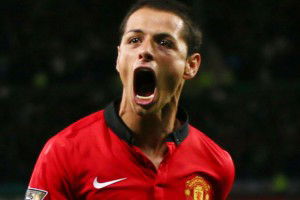 West Ham are split over whether West Ham should fork out £140,000 per week to land Mexican striker Javier Hernandez.
With over 1,500 taking part in the online  Claret and Hugh poll, 47% thought the Hammers should pay the 29-year-old what ever he wants in wages. However, a similar 45% said we shouldn't be forced to break the existing wage structure among West Ham top players for fear of upsetting them.
Andy Carroll is the club's highest player at the moment on a basic of £85,000 per week followed by Michail Antonio on £70,000 per week. Manuel Lanzini is estimated to join the highest earners club soon at a base of around £70,000 but talks of £140,000 per week deals could unsettle several players who could insist on parity with the highest earning player.
The striker is thought to already earn £125,000 per week at Bayern Leverkusen, a big jump from the £80,000 per week he earned at Manchester United in 2015.
Full Poll Results: 1,577 Voted 748 (47.43%) said Pay him what he wants, 721 (45.72%) said don't break the wage structure while the remaining 108 (6.85%) said Don't know.